Mediterranean Marinated Cucumbers
~cbw~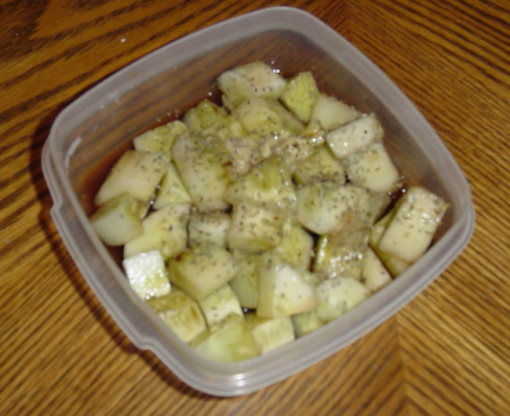 My own personal recipe - you can tell because it's easy and safe. I'm a beginner - so sue me. But be sure to share this recipe with your lawyer...

Very good and very easy! Doesn't get much better than that! I had these after about 4 hours marinating and they were just right. I added just a touch of olive oil. Served with a light pasta dish...yum!
Here's the beauty: Put everything in a tupperware with a lid, shake, and pop in the fridge for several hours or overnight; shaking periodically (so I'm superstitious).
Serve cold or at room temp if you're inclined.
ENJOY (And revel since it was a one-stepper).