JustJanS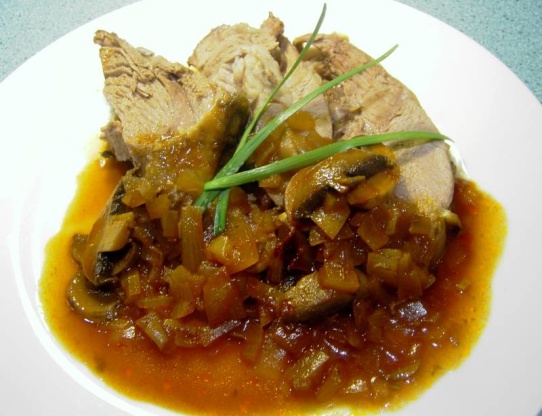 This quick sauce for a slow cooked leg of lamb came from a good friend of mine.

Great flavours in this lamb roast. Very different to how we normally have a leg of lamb, but we love mushrooms and the idea of having a sauce as well was very appealing. The lamb was tender and it makes oodles of sauce, which was great because it was a perfect 'gravy' over the meat and mashed potatoes. Thanks for posting Jan. =)
Cook the leg of lamb in a slow oven for 1 1/2 hours.
Mix the remaining ingredients together.
Pour this mix over the lamb, and cover with a lid or foil.
Cook for a further 1 1/2 hours in a slow oven.
Slice the meat thickly and serve with the sauce-it may need to be reduced a little before using.