Mediterranean Herb Baked Chicken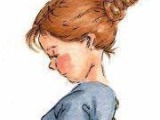 The selection of spices used in this dish create an exotic aroma. I love the combination of olives, capers and tomatoes. It's one of my favorites. You could serve it with steamed couscous, but we prefer it with rice. Plan ahead as it needs to marinate.
Directions
Combine the parsley, cilantro, garlic, cumin, tumeric and paprika in a 9 byb 13 inch baking dish.
Stir to blend.
Add the chicken, turning to coat, and arrange in a single layer.
In a medium bowl, combine the tomatoes and their juices, chicken broth, olives, capers, lemon zest, lemon juice and salt to taste.
Pour the mixture around the chicken pieces, taking care not to disturb the herb coating.
Cover the dish with foil, and marinate in the refrigerator for up to 8 hours.
Preheat oven to 400*F.
Bake the chicken, still covered with foil, for 40 minutes, remove the foil, and continue baking until the chicken juices run clear, about 20 minutes longer.
Spread the rice onto individual plates and top with the chicken and cooking juices, garnishing with sprigs of cilantro for serving.
Most Helpful
My family was not really impressed with this recipe. I served it over rice. It looked pretty and the meat was tender but not overly impressed with the flavor combination. Everyone ate it but nobody was interested in the leftovers.
This was a very good recipe and even better the next day! I substituted boneless chicken breasts for the thighs and served it up on a bed of white rice. I also added two fresh roma tomatoes (diced) and some kalamata olives to the mix. Very tasty! Thanks, MarieAlice!
This is one of our favorite recipes! We usually make it with chicken breasts and they always come out juicy and delicious. This is a really easy and fancy dish for company. Thanks MaryAlice, this rocks!