loof751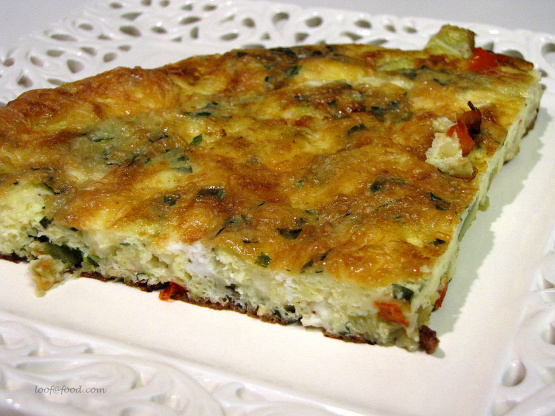 A dear friend gave me this delicious frittata recipe. It is wonderful to serve for a Saturday breakfast when you can sit and enjoy and your meal and not rush out the door in order to miss the morning traffic.
Cook the first four ingredients in hot oil in a 10" oven-proof skillet over medium-high heat, stirring constantly until vegetables are tender.
Combine eggs and next four ingredients, pour over vegetables in skillet.
Cover and cook over medium-low heat 10-12 minutes or until almost set.
Remove from heat, and sprinkle with Parmesan cheese.
Broil 5-1/2" from heat with oven door partially open 2-3 minutes or until golden.
Cut frittata into wedges.