PaulaG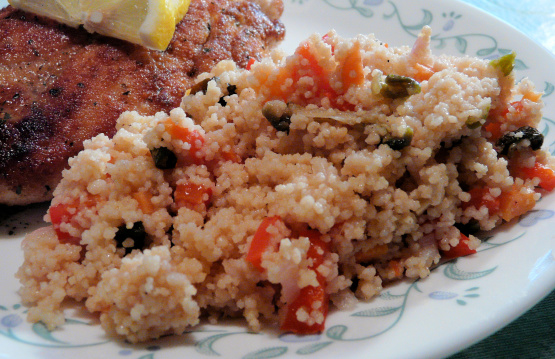 Many years ago I tried this lemon flavoured couscous in a Moroccan restaurant. I thoroughly enjoyed it. I searched for some time to find a few recipes that came close and I have come up with something very close and just as enjoyable for me and my friends!
Combine all ingredients EXCEPT couscous in a pot. Bring to a boil uncovered.
Remove from heat and immediately stir in couscous. Let stand 5 minutes, covered.
Fluff with a fork **Important** or it turns to a brick!
Can be served hot or chill to make a wonderful salad.