Mediterranean Chicken Parcels
Jubes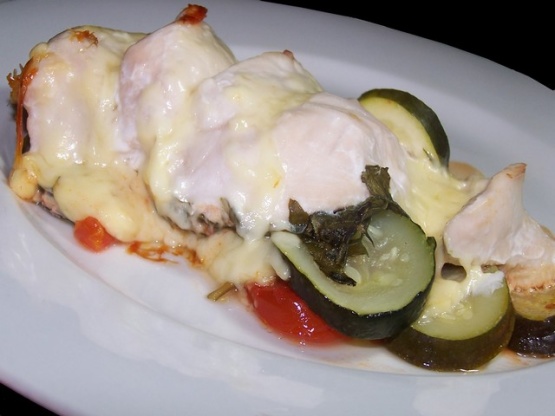 Tasty and a quick clean-up. What more could you ask for?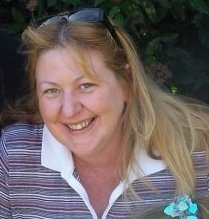 Top Review by Jubes
*Reviewed during ZWT5* This was an easy dinner to put together and had great flavours. I made my parcels in the afternoon and kept in the fridge until ready to start cooking. The chicken didn't brown.....but it did taste wonderful. The cheese oozed through everything and the tomatoes,basil and zucchini were all steamed perfectly. Took about 40 minutes to cook for me....but I think my chicken breast fillets were quite large. photo alsoto be posted
Cut four pieces of foil about 10 in square. Brush the squares with the oil and set aside until needed.
With a sharp knife, slash each chicken breast at intervals, then slice the mozzarella and place between the cuts in the chicken.
Divide the courgettes and tomatoes between the pieces of foil and sprinkle with salt and pepper. Roughly chop the basil or oregano and scatter over the vegetables in each parcel.
Place the chicken on top of each pile of veggies then wrap in the foil to enclose the vegetables and chicken, tucking in the ends.
Place on a cookie sheet and bake in a preheated 400°F oven for about 30 minutes.
To serve, unwrap each foil parcel and serve with rice or pasta.