Jubes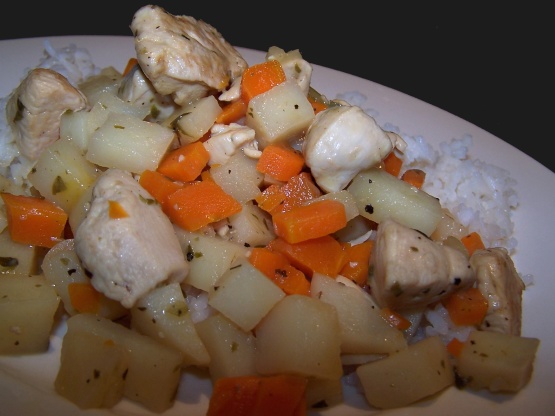 Super Simple 1 dish go to meal that even the kids will like. I usually serve this over wild rice, sticky rice, egg noodles. . .any kind of noodles because it makes a very flavorful "juice".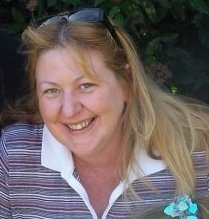 Top Review by Jubes
*Reviewed for PAC Spring 08* As promised a one pan dinner complete with chicken and vegetables. I love that this recipe came togther quickly and was a no-fuss dinner. We served with steamed rice. I did feel that this recipe was a little bland for my taste and that it would benefit from perhaps a tin of diced tomatoes being added for extra flavour (just personal preference though). Not much washing up to do and a photo to be posted shortly. I hope to see more of your recipes for quick weeknight dinners being posted soon
in a large stainless skillet, heat oil over med/high heat.
Saute onion and garlic just until translucent. Do not let the garlic burn.
Move onions/garlic to the outside and add the chicken pieces. Sprinkle with s&p and 1/2 of the oregano.
Let brown on one side, stir and add s&p again and the rest of the oregano and cook until browned on all sides.
Add the lemon juice to deglaze the pan.
Add the vegetables and the chicken stock. Bring to a boil and then reduce to simmer until vegetables are tender and chicken is cooked through.
Serve over your favorite "starch" like rice or egg noodles.