Meatloaf With Homemade Ketchup-Hcg/Phase 2
teresas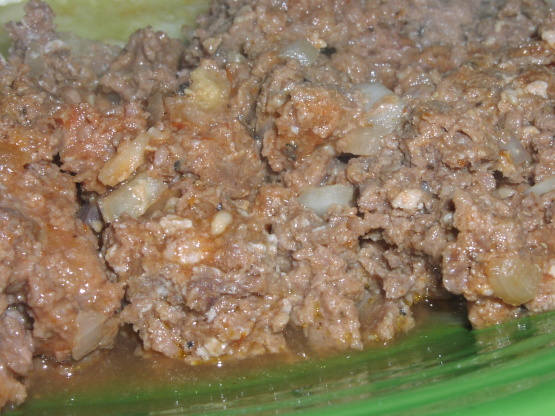 Want some great comfort food and not blow your diet? This will rock your world.

The flavor is awesome...but the directions need some help...this really needs to cook for at least 1 to 1 1/2 hours...and the Ketchup (which is delicious) is way to much...with that said...I cooked the meatloaf for 1 1/2 hours and used about 15oz of ketchup for the meatloaf...it still wasn't a "loaf" but just a bunch of yummy stuff...I plan to use the rest for a Mexican dish later in the week. Made for Fall PAC 2011
First prepare the ketchup as it will be needed in the meatloaf. Mix all ketchup ingredients in a plastic bowl. Set aside.
Mix all meatloaf ingredients in a bowl with only 1/2 of ketchup.
Place in loaf pan with remaining ketchup on top of loaf.
Bake at 350 degrees for 30 minutes.
Makes 9 slices.
Leftovers can be frozen, if there are any. lol.