john d.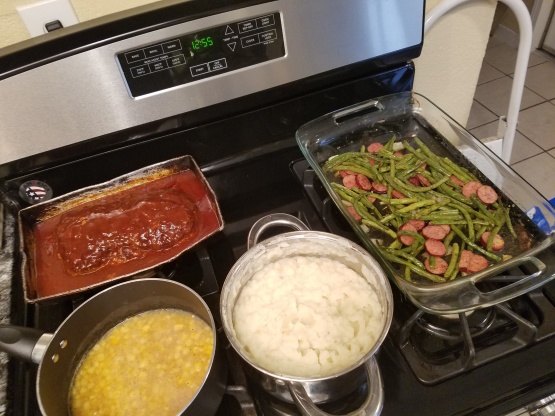 Great sauce for adding to your meatloaf.

My husband (whose never liked glaze on meatloaf) just said this was the best glaze he's ever tasted as he continued to periodically mumble ("mmm - this is good") as he ate. I substituted regular brown sugar with the Slenda brown sugar blend. I also halved the recipe and still had leftover sauce (made a loaf with 2lbs of beef). But this is a definite keeper!!!
Combine all ingredients.
Mix well with a whisk until everything is dissolved.
Add more/less water and brown sugar to desired taste and consistency.
Pour over cooked meatloaf and continue baking until sauce bubbles (approx. 5 minutes).