flower7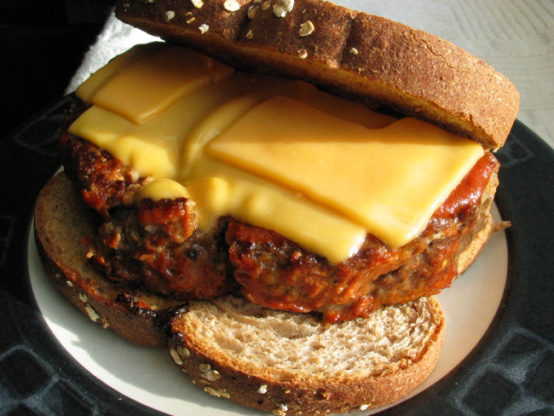 Great way to use leftover meatloaf. I like using Bull's-Eye BBQ sauce on mine.

Yummmmmm! :) I made recipe #450605 over the weekend so of course had to have a meatloaf sandwich at some point from the leftovers! LOL I used homemade bbq sauce and American cheese. Instead of microwaving the meatloaf, I browned it up in a skillet and added sauce to it before adding the cheese (then more sauce on the toast, as directed). Delicious and filling! Thanks for sharing!
2

slices whole wheat bread, toasted

1

thick slice meatloaf
barbecue sauce (or ketchup)

optional

cheese (any kind)
Lightly toast the bread.
Remove from toaster, and cover each slice with BBQ sauce or ketchup.
Microwave leftover meatloaf, with cheese on top to melt.
Place meatloaf on top of 1 slice of toast, then cover with other one.
Press down and cut the sandwich diagonally.