Prep 15 mins
Cook 40 mins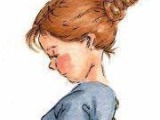 This is simple, easy and delicious.
Directions
Combine the ground beef, bread crumbs, 1/2 cup tomato sauce, onions, green pepper, oregano, salt and pepper. Mix gently but well. Pat into a 9 inch pie plate to form a shell with a 1-inch fluting around the edge.
Combine rice, water, tomato sauce, salt and 1/4 cup of the cheese. Fill meat shell. Cover with foil and bake at 350*F for 25 minutes.
Uncover and sprinkle with the remaining cheese. Continue to bake for another 10 to 15 minutes, uncovered.
Most Helpful
We really enjoyed this nice easy dish. I didn't have any oregano so I omitted that. I used spaghetti sauce instead of tomato sauce. Thanks for a great recipe.
We loved this one! I followed the directions exactly, other than using Italian breadcrumbs, since that's all I had on hand. I'll keep doing that in the future, as we all thought it added that extra bit of flavor. Thanks for the yummy recipe!
Another 5* recipe right here folks! Down-to-earth and down home, this one is sure to please from the lil ones right up to the men in the house. We loved it here and made just like the recipe says, except I used brown rice instead of instant. Will have this one again for sure!