Brenda.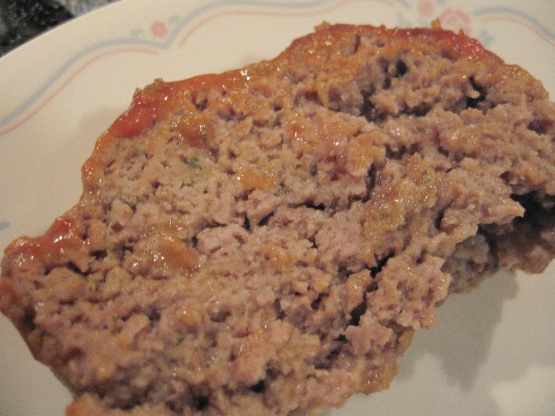 The hubby hates meatloaf (especially my mother's. shh!) but he scarfed this down. It comes out juicy and really tender.

This recipe was so good. I don't even like meatloaf! I didn't do the sauce because I didn't have the ingredients for it. I also made mine in a muffin tin. It's was slightly too moist for me, but other than that DELICIOUS!
Preheat the oven to 350 degrees.
In one bowl, combine beef, egg, milk and breadcrumbs.
Add salt and pepper, mix and mold into a baking dish.
In a separate bowl, mix together brown sugar, mustard and ketchup and spoon over the top.
Bake for one hour.