Prep 10 mins
Cook 1 hr 30 mins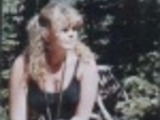 My daughter hated meat loaf until I made this recipe adapted from other recipes I have read. Now she wants it once a week. I think it is the sweet topping that made the difference.
Directions
Combine eggs, milk, and Worcestershire.
Stir in crumbs, onion, parsley, salt, pepper, sage, chili powder, and garlic powder.
Add beef and mix well using wet hands; place in a 8x4x2 inch loaf pan.
Bake in a 350F oven for 1 1/4 hours; drain off any excess fat.
Mix together catchup, brown sugar, and mustard; spread over meat and return to oven for 10 minutes.
Reviews
Most Helpful
Great meatloaf! Being that I cook infrequently, I found that it took more than 10 min. prep time, but the result wes well worth the effort. Did not have breadcrumbs on hand so substituted an equal amount of crushed saltine crackers. My wife even stated that this recipe was one of my best efforts. Thanks. Don
This was a lovely meatloaf, however, my husband didn't care for this recipe (I'm not a meatloaf person myself so he's the only one that ate it). I discovered that he thought the cumin and sage were a bit strong for his taste, he prefers cracker crumbs to bread crumbs, he missed the chopped green pepper in the recipe that I usually make, and he felt the meatloaf was too dense (don't know if this is due to the milk or the addition of 2 eggs because I use 1 egg in the recipe I make and it's not dense). I've discovered he's a one meatloaf recipe kind of guy and not willing to try new recipes (after giving this recipe a try). Please don't let my husband's comment deter you from trying this recipe, as it all came down to my husbands personal preference.

Oh, Karen was this ever good!!!! I didn't have any regular ketchup so I used 'hot' ketchup. My daughter even wanted it for breakfast the next day!! This is definately a keeper.