Meatballs Baked for a Crowd Pleaser or Freezer
Rita1652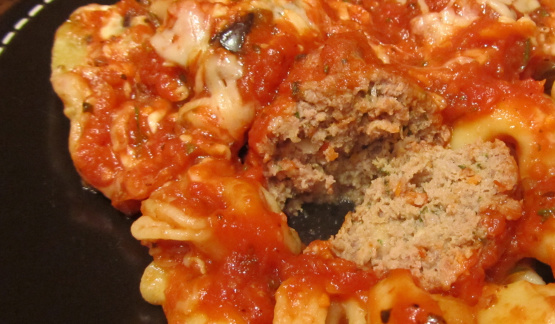 These moist flavorful balls are quick to get together, quick and easy to cook with little clean up because these are baked in the oven! I loved roasted garlic in mine but you can use your choice. Be Careful as you add the salt because there is some in prepared breadcrumbs, Worcestershire sauce and the cheese. So take note if watching your sodium.
Preheat oven to 425 degrees.
Grease a cookie sheet with non-stick olive oil spray.
Mix all ingredients together by hand and form into 1 1/2 inch round meatballs. Or make half the size for appetizers. Pan fry a little just to taste and adjust for seasonings. I say no need! ;).
Bake for 10-15 minutes, until no longer pink in the middle.
Enjoy with tomato or cream sauce, or brown gravy!
Stick toothpicks in for appetizers.
Or freeze by place cooled balls on a cookie sheet pan, once frozen place in a freezer container dating and marking to reheat in a hot sauce or 350 degree oven for 30 minutes.