Prep 20 mins
Cook 1 hr 10 mins
Directions
In a large bowl beat the egg.
Add the remaining ingredients and blend together with your hands.
Roll the mixture into 1 1/2" balls with your hands and place on non-stick cookie sheet so that they are not touching.
Cook in pre-heated oven for 10 minutes at 450 degrees.
Turn meatballs over half way through cooking.
The meatballs will not be fully cooked at this point.
Add to your favorite sauce and simmer for 1 hour.
Serve over pasta.
Reviews
Most Helpful
These were perfect in a meat sauce that I prepared to go with Casie's stuffed shells Stuffed Shells. I used italian style bread crumbs that I already had in the cupboard and they were great. The flavor was right on for this dish. Easy to make and delicious. Served with steamed artichokes and garlic bread. Thanks for a great recipe.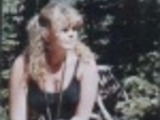 These were perfect. I did add an extra egg, the meat just wasn't mixing and I think its because I use ground sirloin. Normally I just dont have luck w/ meatballs, but these were excellent.
These were easy to make like Karen stated. The oregano is rather pungent in this recipe but very good. So I feel it goes best with a tomato base pasta sauce. I used 93% lean ground beef so I had to add some water so I could get everything stirred together. I used the water so I'd not alter Daryll's recipe with other flavors. Bake at 400 for 25 minutes. I made large meatballs about a 1/4-cup meatball scoop. I multiplied this recipe by 5 and froze the leftovers.