Bergy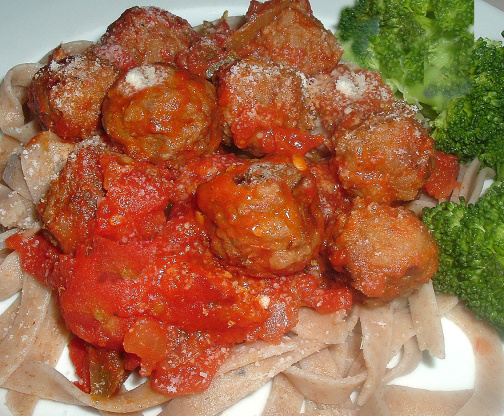 I love meatball in my favorite bbq sauce, they make great sandwiches topped with mozzarella cheese.

Top Review by Bergy
Made these again added spaghetti sauce served over whole wheat noodless Mmmm 10 Aug o6 I cut the recipe in half (no problem).I should have made the whole recipe and frozen half they are so good Did not have a green pepper but added a touch of chili flakes. Cut the BBQ sauce back so there was just a bit on each meatdall. Excellent flavor Thanks Melody for posting
Combine all ingredients, except bbq sauce.
Make into balls.
Bake at 350 for 20 minutes, drain off grease and add bbq sauce, bake for 10 more minutes.