truebrit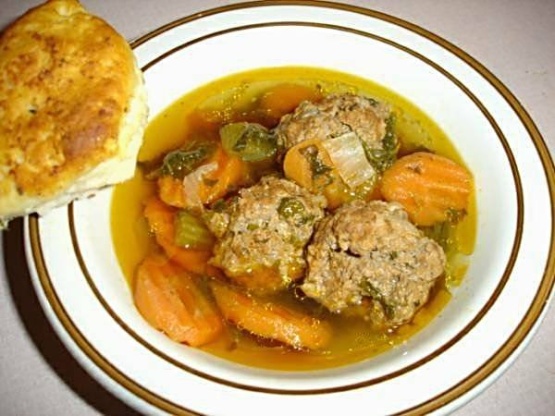 I have passed this around and this is the best soup recipe ever!! The meatballs are so tender!! Thank you for posting this!!!
Combine ground beef, farina, minced onion, parsley, Parmesan cheese, egg and tomato paste.
Form into 12 meatballs. (Easier if you wet your hands before forming balls.)
Bring beef broth and water to a boil, add meatballs, celery, carrot and sliced onion.
Cover and simmer for 45 minutes or until vegetables are tender.