Annacia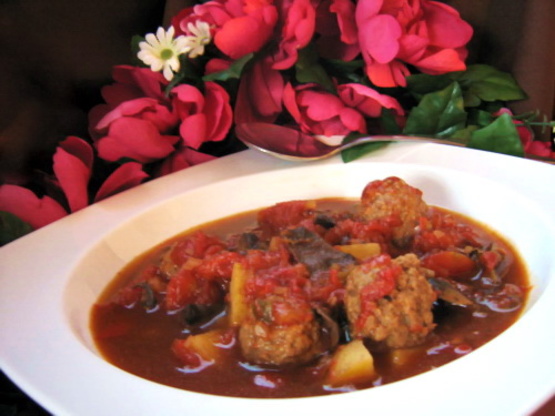 Nice comfort food. Make the meatball small for the little ones and watch them disappear!

delicious flavor and a good soup for me, my husband and 2.5 year old little girl. we used ground thyme (and only a little at that) in the meatballs and added a few sprinkles of oregano to the broth. a definite keeper. thanks for sharing!
In a large bowl, combine egg, bread crumbs, half of the thyme and salt. Crumble beef over mixture and mix well. Shape into 1 inch balls. In a soup pot, brown meatballs; drain and set aside.
In the same pan, saute onion, carrots and mushrooms in oil until onion is tender. Stir in the potatoes, broth, tomatoes, meatballs and remaining thyme. Bring to a boil. Reduce heat; cover and simmer for 25-30 minutes or until potatoes are tender.