Annick 2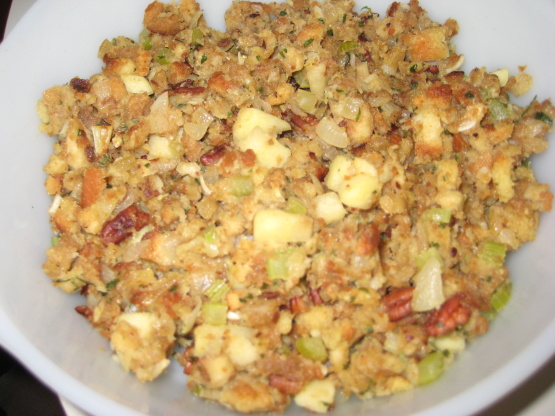 This is my take on an old family favorite.My Mom made it all my life and now I make it for my family.I like it as a side dish with turkey gravy .I hope you give it a try.
1

lb ground chuck

1

lb ground pork (sweet Itailian sausage works as well)

1

good size onion
salt and pepper

2

tablespoons bells seasoning

6 -8

good sized potatoes
peel and boil potatoes.
dice onion.
cook onion and meats in fry pan
drain fat.
mash cook potatoes and cooked meat mixture together.
add salt,pepper and bell's to taste.
may be eaten as is or used as stuffing.