Lennie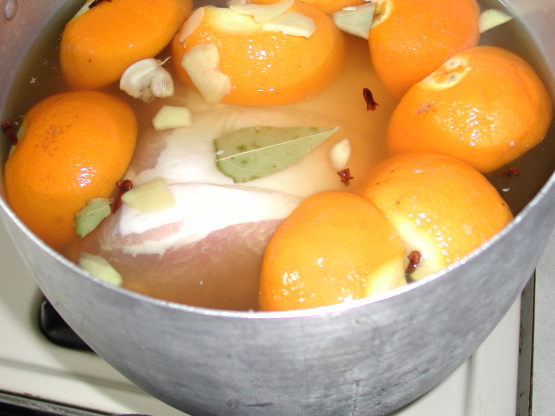 I adopted this recipe from Mean Chef. "Mild brine for turkey, chicken or pork."

I've used this same recipe for the past two Thanksgiving dinners... it is easily the BEST turkey I have ever made. The flavor combination is incredible, not too strong, just a hint of sweetness and a lovely aroma from the citrus and ginger. I have skipped the drying-out-overnight process with no discernable difference in skin crispness... just make sure to dry the bird well. One note: The skin gets very brown because of the sugar in the brine... looks like a magazine cover! Just don't let that fool you into thinking the bird is done too early.
bring apple juice, sugar and salt to a boil over high heat, skim foam, let cool to room temperature.
Add remaining ingredients.
Brine turkey for 24 hours.
Quantity is sufficient for a 14 pound turkey.