Mckeegans Dream (Martini)
KateL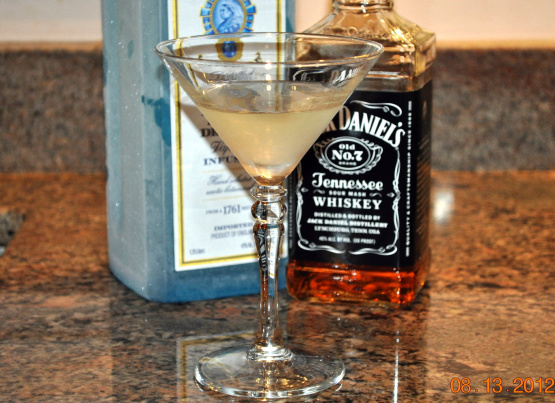 Based on a recipe from Ray Foley's the Ultimate Little Martini Book containing over 1000 martini recipes. You may also use Absolut instead of Bombay Sapphire.

Top Review by KateL
This is a mighty strong martini, I'm taking small sips, hoping I don't pass out before I finish this review. Thanks for the advice of the Bombay Saphire, it is definitely top drawer and makes this drink. I used Jack Daniel's Black for the whiskey, which ain't bad, either. With these, one is all I can handle. Thanks for sharing. Made for The Wild Bunch for ZWT8's Pub Crawl through Britain.
1 1⁄2 ounces gin, Bombay Saphire preferred
1⁄4 ounce whiskey, Bushmills preferred
Stir or shake all ingredients together and strain into martini glass.