Mcdonald's Breakfast Burritos

Years ago, while in high school, I worked at McDonald's when they first came out with these wonderful creations. It has been many years and I still love to make them. I think they have changed it over the years for the dollar menu but this is the ORIGINAL recipe. Sometimes when I don't have fresh tomatoes I substitute a little salsa or some drained Rotel tomatoes.
Directions
Mix together sausage, eggs, tomatoes, onions, chillies, salt and pepper.
Cook over medium-high heat until eggs are done.
Fill a tortilla with some egg mixture and top with a slice of cheese.
Garnish with salsa and sour cream.
Roll up and enjoy.
Reviews
Most Helpful
I've always loved McDonald's Breakfast burritos & was pleasantly surprised to find these really do taste very similar. I used 1 entire pound of sausage & 1 can of drained, diced tomatoes instead of the fresh, otherwise I followed all instructions (this gave me 12 nicely-packed burritos). Even more surprisingly, they taste BETTER the next day AND they freeze well (zip em in the microwave for about 90 secs & you'll have a quicker-than-fast food breakfast!)! Thanks Jenny...I'll be making these regularly!!! :)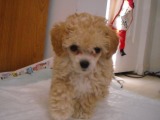 Very good! We love these burritos wanted to make at home for quick breakfasts. I looked at several recipes this one is what we chose. I wanted to use what we had on hand & some other reviews said that McD's uses dehydrated onion reconstituted. I used some Jimmy Dean Turkey sausage patties (frozen) chopped up. Canned diced tomato, canned chilies, dried chopped onion. Of course we ate some that night for dinner. We froze the rest and in the morning microwaved for 1:30-2 mins and they taste even better!!
I've been looking for the real McCoy! Thanks for posting this. These are great and it's the AMERICAN cheese that really makes these what they are!