Mccormick Best Chocolate Chip Cookies
marisk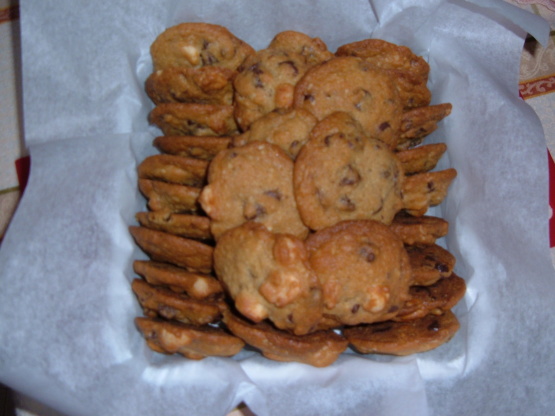 This recipe is from a box of McCormick Pure Vanilla Extract. I'm assuming the cook time is per batch.
Heat oven to 375 degrees F.
Mix flour, baking soda, and salt; set aside.
Beat butter, sugars, eggs and vanilla until creamy.
Gradually mix in flour mixture.
Stir in chocolate chips.
Drop dough by rounded tablespoon about 2-inches apart on ungreased cookie sheets.
Bake 8-10 minutes or until bottoms are browned.