Mc Donald's Barbecue Sauce
Pamela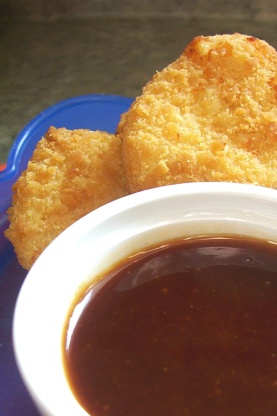 From "McMenu: Do-It-Yourself McDonald's Restaurant Recipes".

This has to be as close as it gets! It's definitely a great alternative to trying to save a bunch of packets. Ever so slightly off, but then who knows what McDonalds puts in there to get that patented taste...? Still, a new staple in my house and a definite 5 star recipe!!
Combine the ingredients very well. Microwave on high for about 30 seconds, then stir again.
Use immediately or cover and refrigerate until needed.
Makes about 6.5 ounces (6 packets) of McDonald's Barbecue Sauce.