3 Reviews
Every time I make this potato salad, there are NO LEFTOVERS EVER! I am always getting requests to make this and bring to different functions. It is delicious!
This was very good, but I knew well beforehand that 2 cups of relish would have been too much and would have been way too liquidy. So I reduced it by using just 1/2 cup (total) of sweet relish. We also used yellow onion (on hand) and sprinkled with a splash of paprika for presentation. Turned out great! Thanks for sharing the recipe.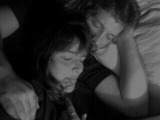 Excellent potato salad. I used Yukon Gold potatoes and I loved the taste of the sweet relish and dill pickles combined. I didn't have any fresh parsley so I sprinkled it with paprika. I will make this again soon. Made for Newest Zaar Tag.

Maya Angelou's Cold Potato Salad