My neighbor gave me this recipe around 1962. It originated from Max, the owner of the former Chicken Roost Restaurant in Hamilton, Ontario, Canada. Double the sauce recipe for large quantities of chicken. It has a wonderful aroma while baking. If you don't have homemade or canned chicken stock, use a tablespoon of chicken soup base mix dissolved in 1 cup hot water.
Directions
Line deep pan with chopped celery and onion (optional).
Cut chicken into serving pieces.
Mix all the sauce ingredients; chicken stock, Worcestershire sauce, garlic powder, pepper, paprika, salt and vegetable oil.
Dip chicken pieces in sauce and place in a pan in a single layer.
Bake in a preheated 450 degrees Fahrenheit oven for 15 minutes.
Reduce heat to 250 degrees Fahrenheit.
Bake for another hour, basting frequently with sauce. Set your timer for every 15 to 20 minutes for a basting reminder.
Most Helpful
This chicken is extremely mild in flavor which is not a bad thing if you don't like a lot of spices. I didn't do the celery/onion bottom and used b/s chicken breast. Definitely not BBQ chicken, but tasted good none-the-less. Made for PRMR.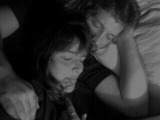 This is what I call "chicken tasting chicken." It doesn't have that strong of a flavor, although the flavors that are there are nice enough. It definitely isn't "barbecue" chicken, IMO. However, it was enjoyable. Made for "Please Review my Recipe".

This makes a flavorful moist chicken, but not quite what I consider "barbecue" chicken. I used a whole chicken that I spatchcocked (Recipe #187484) and laid flat in the roasting pan over chopped celery and onion. Then I poured the sauce over and basted frequently.