Parsley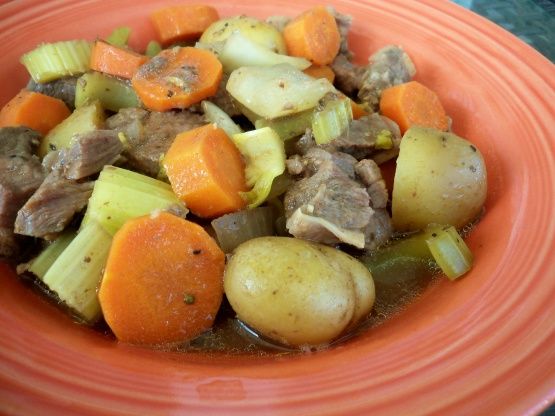 A friend of mine online posted this recipe for beef stew and I've made it about 3 or 4 times now exact to his recipe and it is so.darn.tasty! Sure to be a huge hit with all stew lovers. Best thing is it's made in the crock pot so it is super easy to make!
Whisk flour and beef broth together in small bowl.
Add everything into crock pot, placing bay leaf on top.
Cook on low for 8 hours.
Remove bay leaf and serve.