ChefLee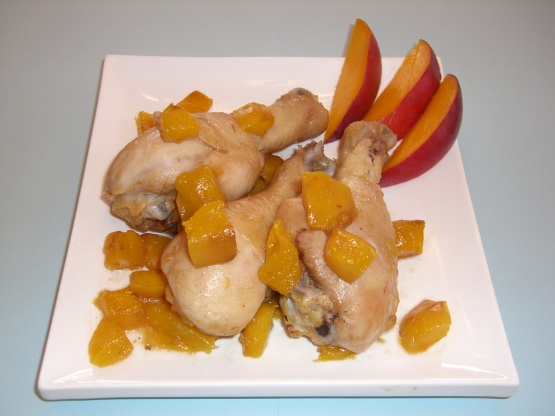 I made this up with the Big Island in mind! I hope you like it!
Preheat oven to 350 degrees F.
Lightly grease an 8 X 11 inch glass baking dish and place chicken legs in dish.
Mix all your marinade ingredients together in a bowl.
Pour marinade over top of chicken.
Bake for 1 hour, turning chicken occasionally, until chicken is no longer pink and juices run clear.
Put chicken on a plate, spoon juice and mangos over it then serve.