lazyme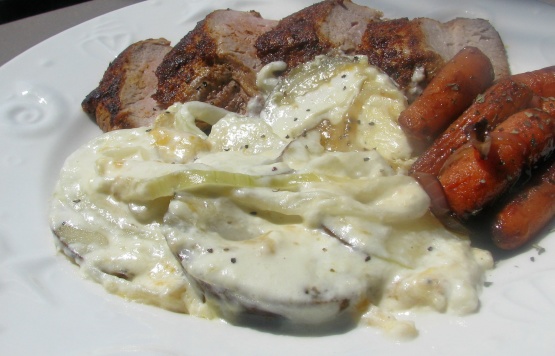 Can you believe this came from Disney Restaurant recipes online!!! It is so EASY AND DELICIOUS, it cuts out making the white sauce separately and thickens up nicely.
Mix all ingredient together except heavy cream.
Place in a greased pan and pour heavy cream over the mixed ingredients.
Bake for 1 hour at 350°.
Let stand 5 minutes before serving.