Pneuma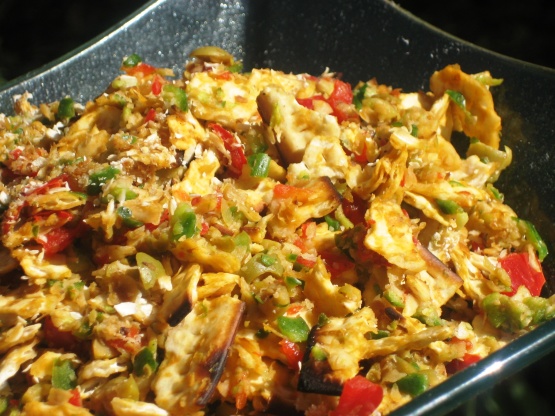 A Jewish Passover recipe, this is really good anytime. Adapted from Jewish Cooking.

Top Review by Pneuma
Mmm, what a great way to eat matzo! Had the matzo farfel available so skipped #1. Made the salad by mixing the veggies in the food processor, added oil then zipped them in the microwave w/o the chives. Just like having a salad with croutons, but using matzo instead. Took me less than 5 mins all in all. Thanks!
Run a rolling pin over matzos to break up into small pieces no larger than 1/4". Cook over medium-high heat in a dry saute pan or toast in a 300*F oven for 10 minutes. Transfer to a bowl.
Heat the olive oil in a saucepan and add cucumbers and peppers. Cook 1 minute over medium heat.
Turn off the heat and add capers, if using, and chives.
Toss in a mixing bowl with the toasted matzo. Add salt and pepper to taste. Serve at room temperature or slightly warm.