MeliBug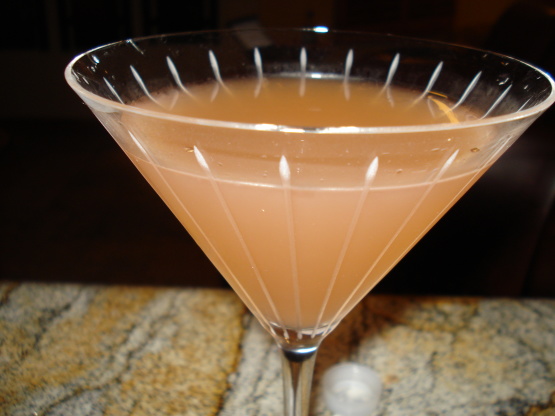 I found this in an old issue of BH&G. I've posted it as written but this was a little strong for me as is so I decreased the vodka to 30ml and increased the apple juice to approx 45ml.
Half fill a cocktail shaker full of ice, add the vodka, schnapps & juices.
Shake vigorously & strain into a chilled martini glass.