lazyme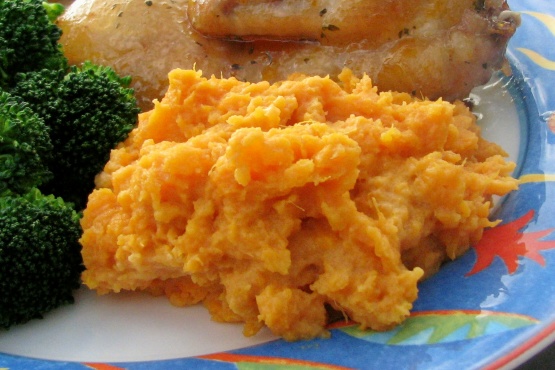 I recieved this recipe from a friend years ago. It makes a delicous side dish.

This is really the easiest and best way to do your sweet potatoes, in my opinion. With all the other dishes being made, I usually bake the potatoes the day before the big day, peel and mash them and then put them in the oven to reheat on the big day. Thank you for posting
wash sweet potatoes.
poke with a fork.
bake in 400 degree oven for 1 1/2 hours until middle is soft.
peel off skins.
put hot potatoes in mixing bowl. Add butter and mash with mashed.
Add brown sugar and half & half and mash until completely mixed.