jonesies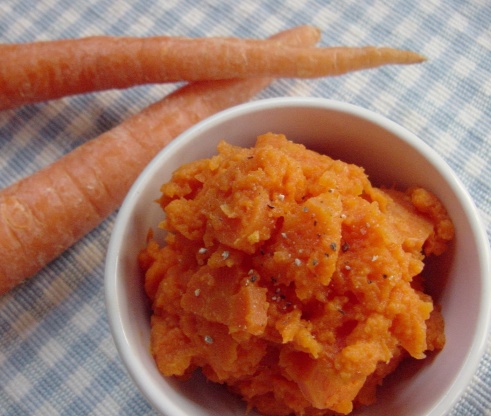 This is a cooking light recipe that makes mashed carrots tasty. Canbe vegan by subbing out for the butter.

Ladypit,I made this on New Years Day and we all enjoyed it,I was looking for something different to serve with what we had.I will make this again.This is always a sign that it was enjoyed.....Don
Put the carrots in a pan and cover them with water.
Bring to a boil.
Cover and reduce the heat.
Simmer for 20 minutes or until they are very tender.
Drain them.
Put the carrots in a bowl and add the other ingredients and then mash to the consistency you want.