lynmoz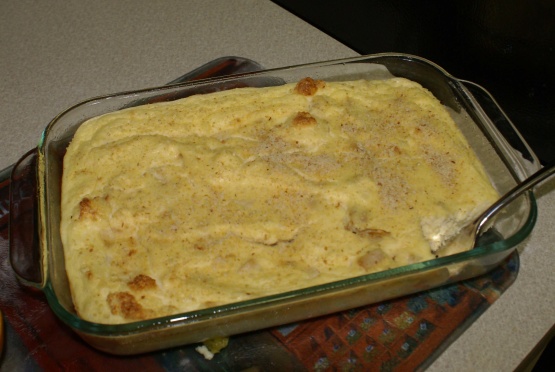 My Polish grandmother could work magic with a few simple ingredients. A refreshing change from the the complex and highly seasoned foods of modern cuisine.

Top Review by yooper
Lorac, bless your grandmother! I just stumbled upon this recipe this morning during a "search." I was craving a mashed potato type dish, and this one caught my eye so I whipped it up for lunch. I had to use instant mashed potatoes but they tasted like homemade with the addition of the seperated eggs and ham chunks! I got really decadent and sprinkled on a layer of shredded cheddar cheese during the last ten minutes of baking. This one will be made often by yours truly!
Preheat oven to 350°F.
Beat egg yolks with mashed potatoes and season with salt and pepper.
Add sour cream and ham.
Beat egg whites until stiff and fold into potato mixture.
Place in a buttered casserole, dot with butter and bake 30 minutes.