Mashed Potatoes With Corn & Cheese
Prep 10 mins
Cook 15 mins
Sounds delicious and a different way to serve potatoes and a veggie in one! Adjusted from a Simple & Delicious recipe created by their test kitchen.
Directions
Place potatoes in water in a microwave safe dish.
Cover and microwave on HIGH for 12-14 minutes or until tender - then drain.
Place potatoes in a mixing bowl.
Mash with milk (use what is necessary to make them to your likeness regarding creaminess), butter, salt and pepper.
Stir in corn and cheese.
Sprinkle prepared dish with bacon (if desired).
Most Helpful
These are so yummy and the recipe served 4 of us. The mixture of all the ingredients was great and my kids loved the bacon and the amount of cheese. Very cheesy! I enjoyed this with recipe #140771 and carrots. It's a great dish to make in the summer because you cook the potatoes in the microwave and don't heat up the house. I will make these again. Made for Went to the Market tag game. Thanks HokiesLady! :)

This recipe was recommended by Chef #383346. We used leftover Recipe #347591, heated it up, added low-fat cheddar cheese and cooked corn, then sprinkled parsley over top. The bacon over top would be exceptional in this recipe we are certain, but we are trying to eat healthier, so for this reason we omitted it. I have always put my corn over my mashed potatoes on my plate, but with cheese and corn all mixed in together, its an added yummy! Thanks for sharing. :)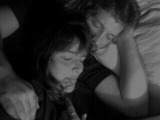 This was good and easy to make. I followed the recipe as written other then I used canned corn instead of frozen (personal preference), I used cheddar cheese and did not add the optional bacon. My hubby and sons always mix their corn with their potatoes so they were thrilled when it was already done for them LOL.