lazyme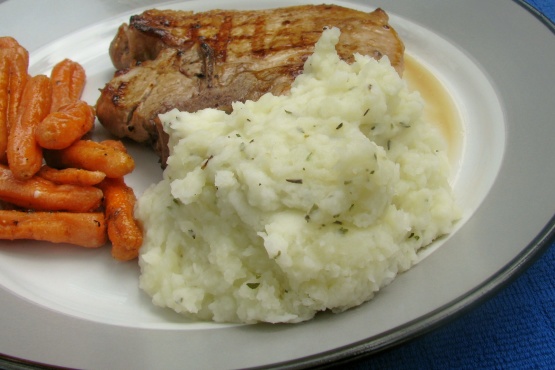 You can make this two ways, creamy or chunky. I prefer the creamy kind though.
Dice potatoes and place in a medium pot with cold water in it. Add bay leaf.
Bring potatoes to a boil and cook for 10-15 minutes or until potatoes are fork tender.
Drain potatoes, discard bay leaf, and place back in pot. Place over medium high heat and allow to dry out for a few minutes.
For creamy potatoes, go ahead and place through a food mill, but for chunky potatoes add the rest of the ingredients and mash with a potato masher.