Vadener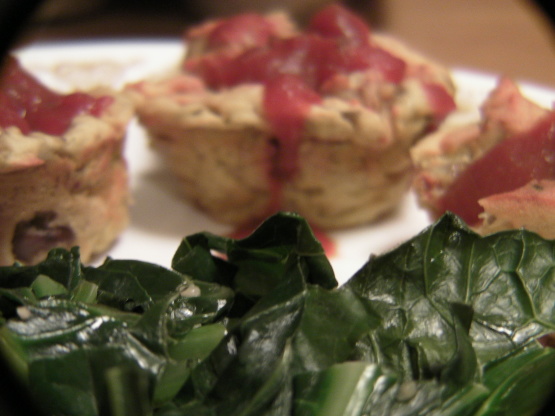 Something a little different and soooo goood!!! Serve with any meat and veg for dinner or makes a very good addition to a brunch table or serve for breakfast with bacon and eggs. from Canadian Living mag.

Flavor was wonderful and low fat. They weren't very attractive or easy to serve from muffin tins, although I sprayed them with Baker's Joy. They puffed up, but upon sitting they sunk in the middle. Can't give them the hightest rating ; however, believe they would be a 5-star if (2) baked a casserole which would make them easier to serve and (2) had an attractive topping such as chives, cheese, parsley, etc. I will make these again as a casserole.
Peel potatoes; cut into chunks.
In pot of boiling salted water, cover and cook potatoes until tender, about 20 minutes, drain and return to pot.
Mash to make 5 cups.
Mash in 2 tablespoons of butter, let cool for 5 minutes.
Meanwhile, in skillet, melt remaining butter over medium heat; cook mushrooms, onions and garlic, stirring often, until no more liquid remains, 6 to 8 minutes.
Add to potatoes along with flour, eggs, baking powder, salt and pepper; stir until smooth.
Spoon into 12 greased muffin cups.
Bake in centre of 375f degree oven until golden, about 40 minutes.
Let stand in pan on rack for 5 minutes; serve hot.