Mashed Potato Casserole (Perunasoselaatikko)
JustJanS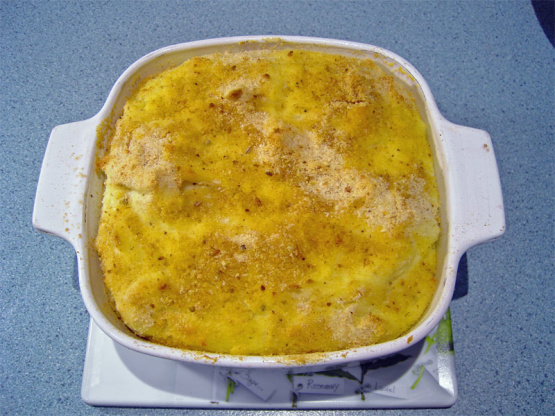 This casserole is a traditional Christmas food, eaten with ham, boiled peas, boiled dried plums and pickled beets. Names in parentheses are used in Finland.
Peel potatoes.
Boil them in salted water until soft. Mash them.
Add milk and butter.
Beat soft. Add eggs one at the time, beating.
Add sugar and nutmeg.
Pour into buttered casserole pot. (Sprinkle bread crumbs and little butter cubes on top.) Bake in 200 C oven for 30 - 40 minutes.