~Nimz~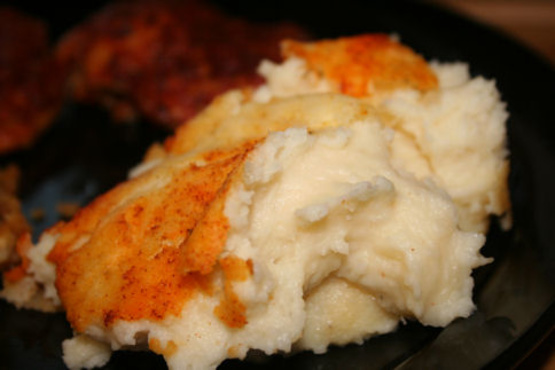 I love this recipe for the holidays because you can prepare it the day before and bake when needed. This recipe is from the Copper Kettle Chorus cookbook my Mother gave me 16 years ago. These mashed potatoes really rich and creamy delicious!

Top Review by ~Nimz~
This is almost identical to our mashed potato casserole that we serve at TG and Christmas. That's the only time we make it because of the calories. But it is just awesome and goes with almost any meat. We halved this for the two of us. I only used 1/4 cup of half-and-half. Creamy and delicious. Thanks
Mix all ingredients together.
Bake for 30 minutes at 350 degrees.