Mashed Cauliflower With Sauerkraut Casserole
Parsley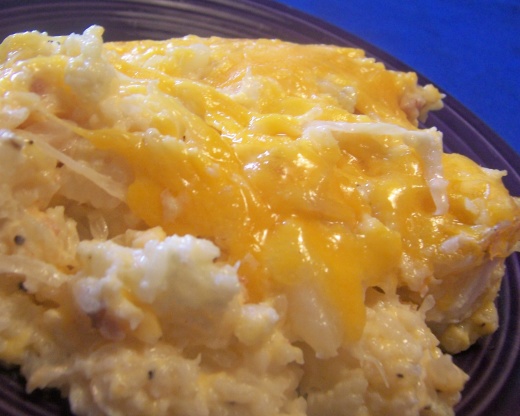 I suppose this is like a "low-carb" version of mashed potatoes and sauerkraut.

This tastes too good to be true! Unbelievably delicious, and in accordance with my low carb lifestyle. I paired it with pork. YUMMY! I've been eating off of it all week..
Preheat oven to 425°F Ligtly grease/sparay a large casserole dish; set aside.
Steam/boil cauliflower until tender; drain. In food processor or blender, whip cauliflower with the mayonnaise and garlic to a smooth consistency.
****If you like a chunkier texture, use a potato masher.***.
Pour whipped cauliflower mixture into a large bowl.
Add the salt, pepper, paprika, sauerkraut, 1 1/2 cups cheddar cheese, onion, and bacon bits.
Pour mixture into the prepared casserole; sprinkle with remaining 1 cup cheddar cheese and drizzle with the melted butter. Bake at 425 for about 10 minutes or until cheese is melted and bubbly.