Mascarpone Brownies With Frosting
ChefLee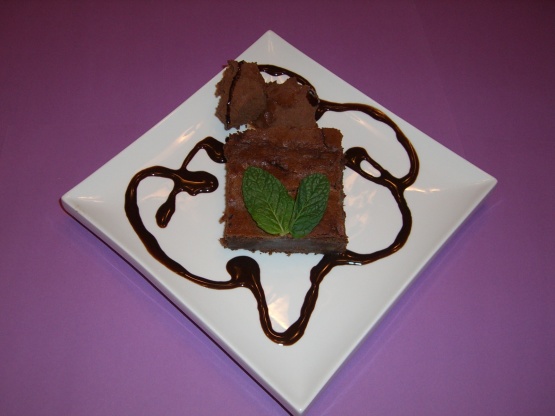 A very decadent dessert that will have you coming back for more.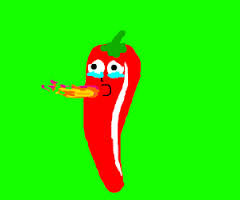 These are really good! When they came out of the oven, I expected them to be more dense with the mascarpone cheese in there but they were really light and airy. I used walnuts as my nuts and Guirardelli 60% cocoa bittersweet chocolate chips for my melting. The only problem I had was with the amount of powdered sugar to use in the icing. I understood 1-2 cup to mean one to two cups but I think that Sassy in da South meant 1/2 cup because 1 cup is way too sweet for the icing. This was my first homemade icing so I will know better next time. These brownies are so rich that it was o.k. without icing, I just left that in the bowl for on the side. I had lots of fun melting in a double boiler too. This is a great Saturday afternoon brownie project! Great to practice cooking skills on.
Preheat oven to 350ºF.
Spray a 9 x 9-inch pan with non-stick cooking spray.
Combine the flour, baking powder and salt in a small bowl.
Melt 1/2 cup of butter with the chocolate.
Meanwhile, in the bowl of a mixer using a paddle attachment, beat the mascarpone, 6 tablespoons of softened butter, and the sugar until light and smooth.
Add the eggs to the cheese mixture one at a time and thoroughly scrape the bowl after each egg is added.
Add the vanilla and mix.
Add the melted chocolate and mix just until combined.
Finally, add the dry ingredients and nuts and mix slowly just until combined.
Pour into the prepared pan and bake approximately 45 minutes or until a toothpick is inserted and comes out clean.
The brownies will rise during the baking process, but after being removed from the oven will collapse to a normal height. Remove from oven and allow to cool.
For the frosting, melt chocolate with butter and milk in saucepan.
Allow to cool.
Beat mascarpone until well combined.
Beat in vanilla and melted chocolate mixture.
Add in confectioners sugar, scraping down the bowl as you go.
When it has all been incorporated, beat on high speed for 1-2 minutes, until icing is smooth.
Frost brownies with icing.