Ma's Ultimate Chocolate Chip Cookies
MA HIKER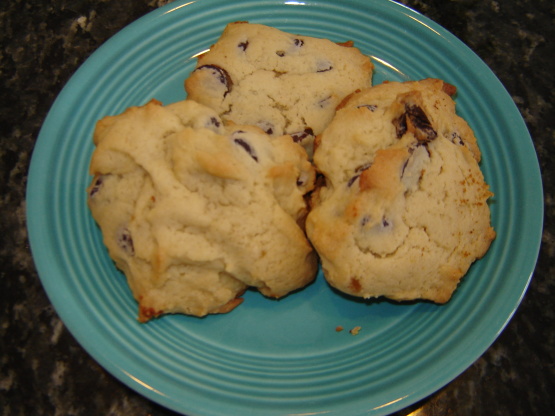 I've made chocolate chip cookies for years, usually following the recipe on the bag of chips. This one is pretty close to the recipe on the bag, but something about this recipe makes the ultimate chocolate chip cookies! Very tasty & easy to make! From Oct 2004 GH.
Preheat oven to 375 degrees F.
On waxed paper combine flour, baking soda & salt.
In large bowl, with a mixer at medium speed, beat butter and sugars until creamy.
Beat in egg and vanilla.
Reduce speed to low; beat in flour mixture until just blended.
Stir in chocolate chips and walnuts, if using.
Drop dough by heaping tablespoons, 2 inches apart on ungreased large cookie sheets.
Bake cookies 10 to 12 minutes or until golden around edges.
Transfer cookies to wire racks to cool.
Repeat with remaining dough. Store cookies in tightly covered container at room temperature up to 1 week (they won't last that long).