The Hills's were a family of 9 total and not wealthy. This bread was made often because as the box back then said "Oats, the breakfast food that saves money at lunch and dinner too".
Directions
Dissolve the yeast in warm water. Combine milk and cold water, then heat in sauce pan. Pour the hot liquid over the butter, sugar and salt; stir until butter melts. Cool till lukewarm. Stir in 2 cups flour, dissolved yeast and oats. Stir in enough additional flour to make soft dough.
Turn out onto lightly floured surface; knead about 8-10 minutes or until smooth and elastic. Shape to form ball; place in greased bowl, turning to coat surface of dough. Cover and lets rise in warm place for about 1 hour or until double in size.
Punch dough down. Cover; let rest 10 minute Shape to form 2 loaves. Place in 2 greased loaf pans (9x5). Brush lightly with melted butter. Cover, let rise about 45 min or until nearly doubled in size.
Bake at 375 degrees for 45-50 minute.
Most Helpful
I made this wonderful bread with half whole wheat and half white flour. I used my Kitchenaid mixer with the dough hook and let the mixer kneed the dough for exactly 8 minutes. The bread is absolutely scrumptious! It rose so high and had a nice, soft texture that was also very hearty and filling. Thanks so much Mary. I will be making this bread again~ :-)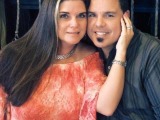 I halved this recipe and made it in my breadmaker. It turned out wonderfully! I was worried that it would be too oat-y, but the oats aren't noticeable at all. The bread is soft, but not too soft that it doesn't slice nicely (as is often the case with bread from the ABM). SO easy in the breadmaker; I'll be making this one again.

Wow! A picture perfect loaf, wonderful texture, excellent taste-what could be better? Thanks so much for sharing this great recipe!