Prep 10 mins
Cook 50 mins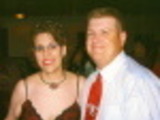 This recipe was given to me by my girl friend Mary, and is DELICIOUS....has a sweet and sour flavor. We ate this chicken with brown rice and a green veggie. The sauce is AWESOME over the rice!!!! YUMMY!!!!
1 envelope Lipton Onion Soup Mix
1 can oceanspray jellied cranberry sauce
1 (8 ounce) bottlekraft Catalina dressing
Directions
In 9x13 glass baking dish, mix with a whisk: onion soup mix, cranberry sauce, and catalina dressing.
Place chicken in the mixture; then flip chicken, so that it is coated.
Bake at 325 degrees for 45-60 minutes.
Reviews
Most Helpful
I didn't plan on having chicken for dinner today but after seeing this recipe featured as the Recipe of the Day, I took a Cornish Hen out of the freezer to thaw. The sauce is so simple to make with only 5 ingredients, and I had those few ingredients on hand. I had a wonderful dinner with the Cornish hen, rice, sautéed zucchini and onions, and Classic Dinner Rolls. The sauce was not overly sweet like I thought it would be. This would also make a wonderful dipping sauce for fried foods after simmering to cook and hydrate the onions in the soup mix. I could not resist adding some minced garlic and red pepper flakes. This was a little different but really tasty!

I frequently make a similar recipe using apricot jam instead of the cranberry sauce. My son said it reminded him of BBQ chicken. This will be made again I'm sure since it is so quick and easy and the ingredients are a staple in my pantry.

Wow! The kids LOVED it! They even tried to sneak into the fridge to get the pieces I saved for my husband! I didn't have any whole chicken breasts, so I used chicken tenders. oh my that was good!