Maryland Cream of Crab Soup
Wendy B.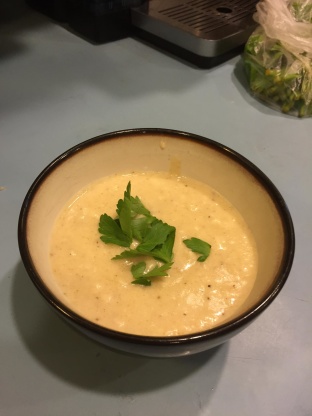 I ate the whole batch by myself. Don't judge me.
59.16

ml unsalted butter

29.58

ml flour

4.92

ml Old Bay Seasoning

4.92

ml minced onion

14.79

ml freshly squeezed lemon juice

170.09

g crabmeat, backfin recommended,cartilage removed

16

fluid ounce light cream
parsley (optional)
In a saucepan over medium heat melt the butter, add Old Bay, minced onion, lemon juice, and stir thoroughly.
Add the flour, stirring constantly, and then gradually add the light cream, continuing to stir.
Add the crabmeat and let simmer for about 15 minutes.
Do not allow the soup to boil.
Serve garnished with a dash of Old Bay and parsley flakes.