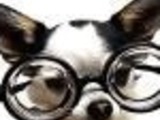 This comes from La Bottega by way of the New York Times and is delicious. Made with "the other" vermouth.
Directions
Add vodka and sweet vermouth to a shaker filled with ice.
Shake.
Strain into chilled martini glass.
Add the dash of bitters.
Granish with orange twist.
Most Helpful
Very nice! Just finishing mine. Great recipie, thanks!
I made this for myself the other night...WONDERFUL. I love trying new and different martinis and this was a real treat. Makes for a very pretty and elegant drink. Thanks for sharing, Chef Kate.
I think this would be really great if 1/2 not 1 1/2 ounce of the other vermouth was used. I did follow this recipe except for the bitters which I didn`t have so I opted for Grand Marnier. Love the stuff! Thanks for a different Martini!