Boomette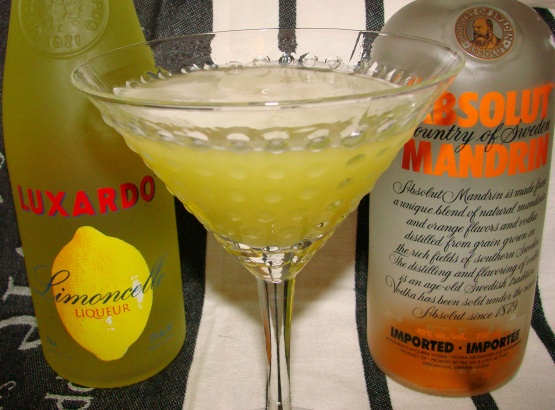 For me this one taste too much the mandarin. So next time I'll put only 1 ounce of Absolut Mandarin and add 1/2 ounce of pineapple juice. It's very strong with alcool. http://www.drinksmixer.com/drink10336.html
Nice fruity martini!! Since you had stated that the mandarin was overpowering, I decided to only put 1 oz of it in the drink, then followed as written. There was a nice combination of the pineapple and mandarin flavors and hardly any from the lemon. Made for 123 tag.
Shake ingredients with ice and strain into a chilled martini or cocktail glass.
Garnish with a lemon, and serve.