Martha's Chewy Molasses Spice Cookies
COOKGIRl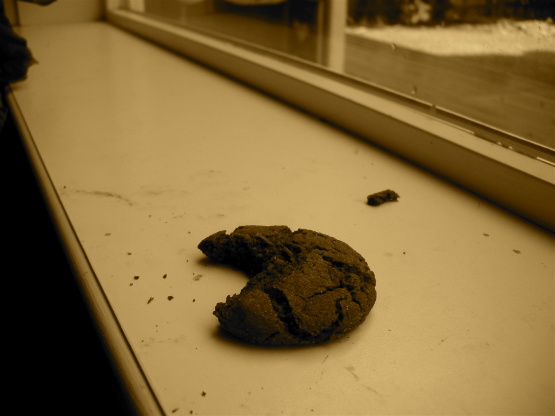 From Martha Stewart's Everyday Food as found online.

Top Review by Hanka
These are great! They are chewy if you eat them right the away while still warm. When they cool down they become crispy. I used to make these a lot and serve them with coffee to my guests. I kept dough in refrigerator and baked only what I need it. They have wonderful flavor and aroma.
Preheat oven to 350°.
In a medium bowl, combine the flour, baking soda, cinnamon, nutmeg, ground cloves, and salt.
In a shallow bowl, place 1/2 cup sugar; set aside.
With an electric mixer, beat butter and remaining 1 cup of sugar until combined. Beat in egg and then molasses until incorporated.
Reduce speed to low; gradually mix in dry ingredients, *just* until a dough forms.
Pinch off and roll dough into 1" balls. Roll balls in the reserved sugar to coat.
Arrange balls on parchment lined baking sheets, about 3 inches apart. Bake, one sheet at a time, until edges are just firm and top of cookies have a "crackle" effect, 10 to 15 minutes.
Cool cookies 1 minute on baking sheets; transfer to racks to cool completely.