Martha Stewart's Soft Boiled Eggs 101
Bergy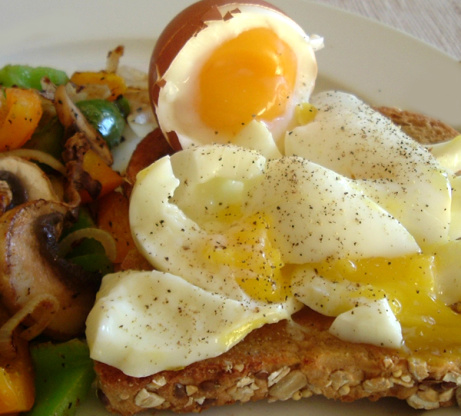 I've always loved soft boiled eggs. Serve these with toast fingers.

Top Review by Av8111
I agree- 6 min was too long and live @ an elevation of 400ft MSL! Two eggs were almost ready for deviled eggs. Not runny in the least.

I do like this recipie as it doesn't require pin pricking the shell or dropping eggs in already boiling water. The shells were intact when "done".
Place eggs in a pot and cover with water.
Bring to a boil.
Cover pot.
Turn off heat for 6 minutes.
Done!