Martha Stewart's Hard Boiled Eggs 101
ImPat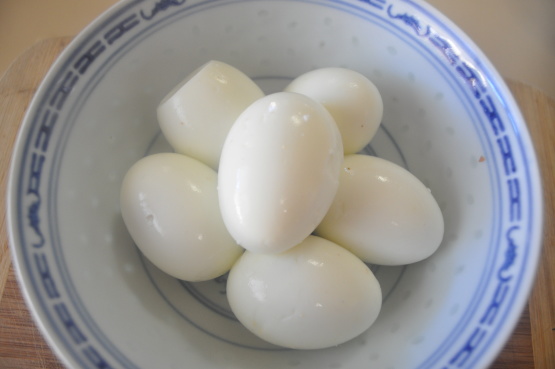 I've been cooking hard boiled eggs like this for years. It really works. A TV chef recently suggested draining the water and shaking the boiled eggs in the pot in order to crack the shells, then submerge them in cold water to cool........makes for easier peeling.

I won't make hard boiled eggs any other way. They come out perfect every time. You don't have to stand by the stove an watch so the eggs don;t boil over. Fantastic! I keep mine in the water for only 10 minutes.
Place eggs in pot and cover with water.
Boil.
Cover.
Turn off heat and allow to sit for 16 minutes.
Drain and fill pot with ice water to stop cooking.